Welcome to our class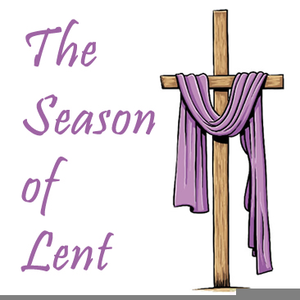 Mrs. Dennis-Class 1A
If you need to reach me, you can email me at amdennis@sttaob. com
or text through Remind 101 .
Daily Assignments:
All class assignments after Wed. 3/18 will be posted on google classroom until further notice.
If you can not log into google classroom, please email me or text me through remind 101.
Below the assignments is a suggested schedule and also information about our virtual learning.


Wednesday, March 18, 2020
Reading & Word Work
Read, "Vulture View" three times for comprehension. Answer the "question" on google classroom about what you read.
Look at the words that describe how vultures find their food. These are called sensory words. Our five senses allow us to describe things we can SEE, HEAR, TASTE, TOUCH, and SMELL.
Complete You Turn page 185 and submit to show how words can describe nouns in a sentence.
** If you would like, you can take a picture of your completed Your Turn page and upload it under the assignment on Google Classroom when you submit that you have done your work. **
Literature Anthology: Vulture View: Which of the five senses (touch, taste, smell, hear, see) does a vulture use to find its food?
Read "Vulture View." Answer the question in a complete sentence with a capital letter and a period.
"Which of the five senses (touch, taste, smell, hear, see) does a vulture use to find its food?"
Math Chapter 8 Review
Today, we will practice all of the skills we learned with adding two-digit and one-digit numbers.
You will use your little math book to complete the review on P169 and P170.
In order to practice our "extended response," I will be posting it as a question, kind of like the way we would answer our daily write.
Tomorrow, we will test on our knowledge of Chapter 8 skills through Google Classroom. This will be our first time testing in a new way of learning, so again, please be patient with me as I set this up.
Chapter 8 Extended Response practice
Jamie is baking cookies. She bakes 24 chocolate chip cookies and 18 oatmeal cookies. How many cookies does Jamie bake?
Use numbers, pictures, or words to show your work.
** Do what you can to show what math operation you would do for this (addition or subtraction) and what your sum or difference might be **
Religion Chapter 16 - Lesson 3
In this lesson, we will discuss how we can recognize the sacraments as signs of God's love.
Read pages 188 and 189. Review what a sacrament is and who gave them to us.
Daily Write: Would you rather SLEEP for a year or STAY AWAKE for a year? Why?
Today's daily write for Would You Rather Wednesday is: Would you rather SLEEP for a year or STAY AWAKE for a year? Why? Please remember to answer in a full sentence with a capital letter and a period at the end.

Tuesday, March 17, 2020
Reading and Word Work
Log on to www.connected.mcgraw-hill.com and sign in. Click on the book and you will see your "dashboard." Check out the "to do" assignment that goes with this post.
Reading Skill: Main Idea and Key Details
Carefully, pull out the story "Crows" on page 179 in the Your Turn book and fold it to make a book (Remember: put your first name, last name, and number at the top of the story).
Read the story 3 times for understanding.
Use the story to help you answer page 181. Remember: a key detail is a PART of the story and the main idea is what the WHOLE story is about.
Word Work:
Use the story "Crows" to help you answer Your Turn page 182.

Math Chapter 8 Lesson 9
Log on to https://www-k6.thinkcentral.com/
Click on "My Library" and scroll down to Curious George. Click on Skill 31 - 40 and then Skill 38. Watch the video and follow the steps for review.
Then turn to page 167 in your little math book. Here, you will practice adding and subtracting tens and ones. Use scrap paper to help you draw sticks and circles. If you are subtracting TEN remove one stick, if you are subtracting ones, cross out the ones. If you are adding, then add sticks and circles for the addends.
Complete P167 and P168.
Have a trusted grown up check your answers and review anything you got wrong (just like you would if you did this page for HW).
Daily Write: Write three facts about apples.
Today's daily write for True Life Tuesday is Write 3 facts about apples.
Religion: St. Patrick's Day
Watch the attached video and complete the coloring sheet to show how a shamrock is like the Holy Trinity. (Father, Son, Holy Spirit)
https://www.youtube.com/watch?v=gBhG-7pj43E
For the picture to color, please find it on google classroom.
Tentative Virtual Learning Experience Information and Schedule
Dear Parents and Guardians,
I want to thank you in advance for your cooperation and patience with all of us at STA while we try to navigate through this new experience. My goal through these next few days (or weeks) is to make your child's learning experience as easy as it can be in the circumstances we are in. I am not expecting you to become "the teacher," however, I do hope that you will assist in the teaching process as this is going to be much different than a regular classroom environment. Students will be expected to complete virtual assignments and complete online assessments. Some assessments we would take during the school year will have to be altered, however, students should continue to practice spelling words, reading for comprehension and fluency, as well as studying math facts.
Below will be a tentative schedule for each day of our Virtual Learning Experience:
All lessons will post at 9 AM each day, after our 8:30am morning meeting.
8:30am Morning Meeting via post or using the Zoom App/Website
o If the message is via Zoom then I will send an email to students at around 8:30 AM each day to their STA email account that will invite them to our morning meeting. Here, I will discuss the assignments for the day, as well as take attendance on who is participating for the day. If it is a posting then the message can be read on google classroom.
9:00am Reading using Reading Wonders Website ( www.connected.mcgraw-hill.com)
o You will use Google Classroom, the Reading Wonders website, and your Your Turn book to complete the assignments for the lessons in reading.
10:30am Math using Go Math Website (www.thinkcentral.com)
o You will use Google Classroom, your little math book and the Go Math website to complete the assignments for the lessons in math.
12:30pm D.E.A.R. Time
o I am going to try and go live at this time each day so that I can continue to read the Magic Tree House series to the children. If for some reason I can not, then please have your child utilize this time to read for 15-20 minutes from a book of their choice, as we would in class.
1:00pm Religion
o You will use Google Classroom and your We Believe book to complete the lesson in religion.
1:30pm Daily Write
o You will use Google Classroom to complete the Daily Write assignment for each day.
** There will still be specials for digital technology, spanish, and art . There is a code to join the google classrooms for digital technology and art below**
As for gym , please see Mr. Small's class website for activities your child can do each day. Please check their class web page or email any of these teachers for questions or concerns about their subject.
Each day you should be checking our class website, google classroom, and the reading wonders website for updates and assignments.
Thank you, again, for your cooperation. We ask that you please be patient while we work together to figure out the best way to continue your child's learning.
Stay safe and healthy,
Mrs. Dennis 1-A
Mrs. Colangelo
*Google Classroom Codes:
1A: 4pt4gaa
Art : rj2eq4l (that should be a lowercase L - not a 1)
Digital Technology: cgta4sh
Please note:
Due to the high of amount of severe food allergies in our school and in our classroom, it is very important that all ingredients are checked on the snacks before you send them in with your child . If the food is "made in a facility that processes tree nuts or peanuts" your child will not be permitted to eat it in school. Thank you for your kind consideration in this matter and the safety of all children.
Dear Parents and Guardians,
**Please note that below is our schedule for specials for each day of the week.
Daily specials for class 1A: Sept. 2019- June 2020
Monday : Art-Mrs. Frank
Tuesday : no special on Tuesdays
Wednesday: Ditgital Technology-Mrs. Delfino
Thursday: Gym-Mr. Small
Friday: Spanish-Mr. Tobin



Homework
All class assignments will be posted on google classroom until further notice.
*****
News and Announcements
2020-21 Parent Information Manual (pdf)
New Student Inquiry Form (pdf)
Uniform reminders from handbook_Winter (pdf)
Shutterfly Storefront Flyer (pdf)


Homework FAQ
Dear Parents,
Students will begin writing their homework assignments in their Homework Notebooks. If your child cannot complete writing each of the assignments in their book, please refer to our class website to see the homework that will be given. If your child attends After Care, the staff will be given the homework so that your child may complete it. Please check and sign your child's homework notebook as well as check their h.w. folder each night. You should also check the individual assignments given to ensure that your child is completing the work with a basic understanding of the skill. If you feel that your child is struggling with something, please have them do their best with your guidance, then write a quick note so that I may review it with them the next day.
We will begin the skills in our Reading and Math programs the first full week of school. Please be sure to read the directions carefully with your child when completing the corresponding homework. Please see below for some frequently asked questions regarding the homework your child will be completing. We will go over this in more detail at Back to School Night.
---
Frequently Asked Questions
Reading
Students will be given a "Week at a Glance" in their homework book at the beginning of each reading week. Please use this as reference to see the skills that we will be covering that week. It includes spelling and sight words that your child will need to master, as well. This will be posted on our class website if your child misplaces this information.
Students will be using the Your Turn Book in class and at home. Please complete only the pages assigned. There is no need to complete any pages that are not assigned as we complete them in class along with our lessons. We will be incorporating the Smart Start pages in the Your Turn book (pages labeled "SS") throughout the year that correspond to our units; however, we will be beginning our classwork and homework from page 1.
Students will be completing work from the leveled readers that we will pull out from the Your Turn book. Please leave these booklets in your child's folder until they are placed on the "to be LEFT at home" side of your child's home folder. We will be using these booklets twice throughout the week and may be needed in class throughout the week.
Students may bring home readers that we refer to as the Little Reader (Reading Writing Workshop) and Big Reader (Literature Anthology). These do not get covered with clear contact paper. Please be mindful that these texts are used each year and should be taken care of when brought home. Thank you.
Math
Students will bring home the Go Math workbook to complete their homework in. We refer to this book as the Little Math Book. We will use the Big Math Book for classwork and independent practice. Please complete only the pages assigned in this book as well. There is no need to complete any pages that are not assigned as we will complete them in class along with our lessons or will assign them on particular days for h.w. before a test.
Spelling
At the beginning of each reading week, students will be given a "pretest" for the new words that will be assigned that week. This is not given a grade, however, students will be marked correct or incorrect to show them which words they will write 3x each on the first night. After the first night, the students should use all ten spelling words for the spelling h.w. activities throughout the week. Students will be expected to spell

all

words on the spelling test given at the end of the week (check the homework book and class website for the assigned test date).
REMEMBER : Any book your child brings home must be returned to school the following day. This includes folders and pencil cases, too. Also, please remember to cover any workbook or notebook with clear/transparent contact or liner paper as soon as you can. We understand that it may be hard to find at the beginning of the school year, however, please do your best to cover and return the books as soon as you can.
Thank you,
Mrs. Dennis, 1 – A